FLASH
วันที่: 2016-08-30 13:17:49.0
FLASH: THE PEDESTAL PROTECTOR
Flash and the Bulk have joined forces to bring you strength, accessibility, and an optimal above and below ground fiber optic splice and cable management system. Together, this dynamic duo is invinsible against any hostile environment it encounters.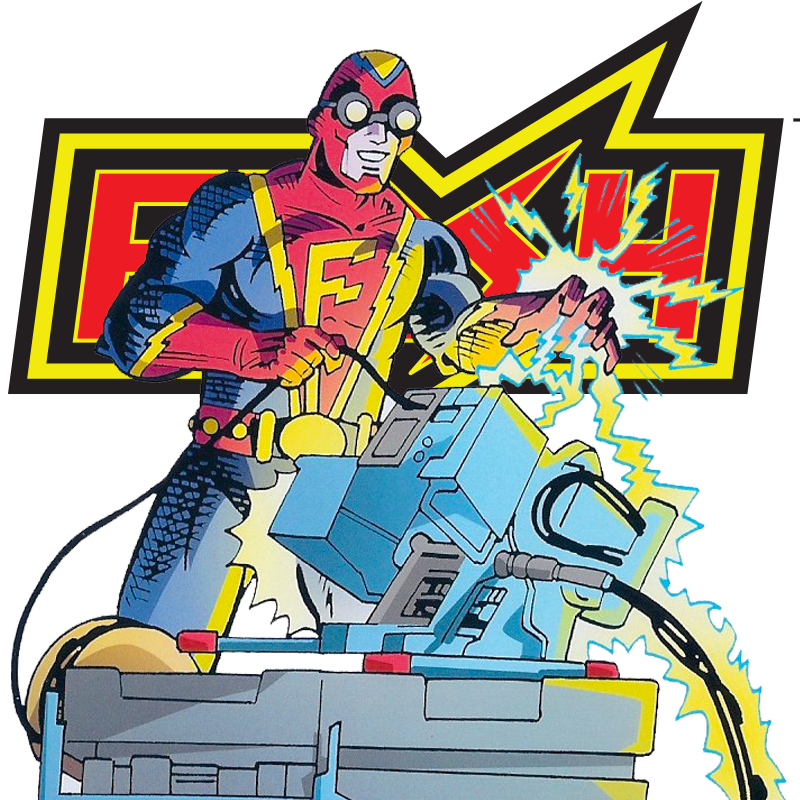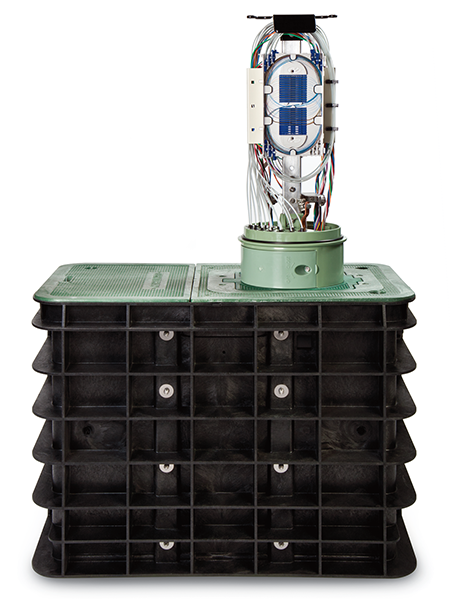 Sealed Fiber Pedestals
WHAT IS FLASH?
Flash is a tough, environmentally sealed pedestal series that serves as the ultimate protector in extremely hostile weather environments.
WHAT MAKES FLASH DIFFERENT?
Flash is environmentally sealed, meaning that it's air and water tight, weatherproof and flood proof, it meets test standards (GR-771-CORE, IP68, and IC 61300), and it has structural integrity (Impact, Solvent, and UV Resistent).
Features
Above Ground Pedestal Applications:
Plugs directly into Bulk's split thermoplastic lid.
Is easily accessible in hostile weather environments and in areas that require regular access.
Below Ground Closure Applications:
Attaches Directly to Bulk's swing arm bracket.
Is less susceptible to damage and out of sight in areas of high traffic.
Can house a variety of closures and dome lengths, depending upon vault size.
---
Conventional Fiber
Flash is a powerfully versatile product series due to its wide range of capabilities and customizable configurations. Flash offers solutions to both flown fiber and conventional fiber placement methodologies.
Splice Tray Design
Details:
Hinged, stackable, and removable, which enables technicians to splice inside the closure, or remove trays and splice outside of the closure.
Accomodates single-fusion, mass-fusion, or machanical.
Each splice tray accomodates up to 24 single-stacked splices or 48 double-stacked.
Compatible with passive optical filters such as: multiplexers, splitters, and patch panels
Slack Storage Tray
Details:
Allows any expressed or uncut tubers/fibers to be looped, stored, and routed within the back of the closure.
Permits more slack and better organization.
Locakable drop door access
Optional compsite or galzanized steel ring.
Splice Holders
Details:
Accommodate, secure, and protect single-stacked or double-stacked splice
Each splice tray features 2 splice holders
Each holder has a max capacity of 12 single-stacked spliced or 24 double-stacked splices.
Accomodates passive optical compontents such as splitters and CWDM multiplexers.